A Grade Ahead has been busy over the past six months. All students across the system participated in new curriculum in May called Application and Development. We wrapped up the 2017-2018 school year and all students moved "a grade ahead" in June. Many of the academies celebrated this milestone with end of the year parties and open houses. The central Ohio academies began a fun partnership with New Albany Safety City and our corporate staff enjoyed a staff appreciation cookout.
Here are some more details about the exciting things happening at A Grade Ahead!
New May Curriculum: Applying Knowledge and Developing New Skills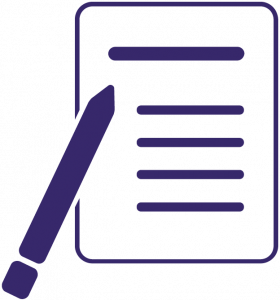 Based on feedback from parents and recommendations from franchisees and partners, A Grade Ahead rewrote the May curriculum in all grades and subjects. This new curriculum focuses on helping students with logic and extended thinking skills. The types of skills that are necessary to perform well on achievement tests and gifted exams. The material expands topics students learned in previously months and also integrates some new skills that will be learned in the upcoming school year.
We are pleased to report that students, teachers, and parents all enjoyed the new format, and it served as a wonderful transition into the new school year.
End of the School Year Celebrations
As A Grade Ahead's 2017-2018 school year came to a close at the end of May, there was a flurry of activities to celebrate the hard work of our students across the country. Not only did all students literally move "a grade ahead' in June, but many academies and the Enrichment at Home program distributed certificates and hosted celebrations to mark the occasion.
In Smyrna, Georgia, students attended a luau party with teachers wearing flowered shirts and palm trees in the academy. In Aurora, Illinois, Bear, Delaware, and Des Moines, Iowa, academy owners hosted open houses to celebrate with the entire community. Bear also celebrated their 2nd anniversary. And A Grade Ahead of Des Moines is preparing to launch a Math Bee for their students and others to test out their math skills!
Parent Feedback Survey Results
Every year, A Grade Ahead surveys our current parents in the academies and from the Enrichment at Home program to get their feedback on our curriculum, customer service, and overall satisfaction. The comments and responses help us make modifications to our systems to help us keep improving. As in years past, the results have been very positive. Here are some of the outcomes:
85% of academy parents feel the English curriculum is outstanding or very good
90% of academy parents feel the math curriculum is outstanding or very good
95% of EAH parents believe that our customer service reps are professional and friendly
99% of EAH parents believe that our customer service reps are knowledgeable about the program
Here are some of the wonderful quotes provided by parents:
"A better version of Kumon." –R.P., Avon, OH
"Good supplemental math to ensure my kids are at the top of their class." –K.E., Hoboken, NJ
"Helps improve performance of kids and boost confidence level." –K.U., Ashburn, VA
"It's a wonderful program with affordable price for parents to teach kids." –D.V., Johns Creek, GA
Sponsorship of New Albany Safety City
The A Grade Ahead academies in central Ohio recently launched a new sponsorship of Safety City in New Albany. This two week program teaches young children ages 4 and 5 all about safety, from street and bike safety to water and fire safety.
A Grade Ahead attended the graduation ceremonies of the first two classes and help build awareness of our services to these families. We look forward to continuing this multi-year sponsorship and helping to keep kids safe.
Corporate Staff Celebrates Accomplishments with a Cookout
Twice a year, the A Grade Ahead corporate staff gets together outside of the office to celebrate our accomplishments and spend time together. This summer's activity was held at a local park and staff enjoyed cookout food, interactive games, and fun and silly "awards" given out to participants.
——
Did we miss anything? What's happening at your local A Grade Ahead academy? What did you think of the May curriculum updates?
Author: Amy Daniels, Marketing Manager, A Grade Ahead