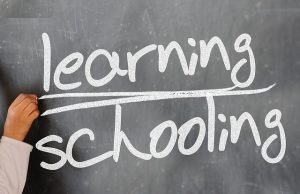 When making the decision to enroll your student in summer school, there is great deal to consider. Has your student failed a class and needs summer school in order to graduate? Are you looking for enrichment classes? Does your student need practice in certain subjects?
Does Summer School Benefit Students?
Regardless of the situation, summer school can be a good way for your student to achieve the goals needed to be successful academically.  If your students are not reinforcing what they have learned during the school year, it is likely they will forget.
Avoiding the summer brain drain and giving your students access to a quality learning opportunity summer school may be the perfect fit if you want to
Improve the student's grades: This is probably the most obvious reason to attend summer school. This gives your student a better chance at having a successful school year.
Brush up on concepts: If there are specific courses in the new school year that a student is unsure about, summer school offers the chance to familiarize him or herself with a new subject while offering a lighter workload for the new year.
Study a subject not available in school: Not all schools offer every course your student has an interest in. Going to summer classes lets students find courses that interest them and gain experience that can help prepare them for an area of study they may have an interest in pursuing in college.
Pursue personal growth and social development: Regardless of the summer program focus (whether academics, athletics, or leadership), summer programs can help your student develop socially. Students in summer programs are usually of diverse backgrounds. This diversity opens up the chance to have unique experiences and learn skills for effective interactions, communication, and cooperation.
Pros of Summer School
Smaller class size is an obvious advantage of summer school.  For a student who is struggling academically, the smaller class sizes offer the opportunity for one-to-one attention that may not be possible during the school year.  Easier intervention activities and personal support is available; therefore, the opportunity for improvement is high.  Summer school is also a great way for students to take prerequisite courses so that they can enroll in a specific course during the school year.
Another advantage to summer school is for students who are looking for academic enrichment, allowing them to enhance their knowledge and skills. There are many summer programs through your child's school, local universities, community college, and enrichment programs like A Grade Ahead that stimulate cognitive development and advancement.
Shorter class schedules are another advantage to summer school.  Depending on the schedule, your student can complete an entire course in 4-6 weeks compared to 16-18 weeks during the regular school year.   On top of that, your student can take 1-2 classes instead of a full class load giving him or her  a better opportunity for success.  Taking only one class – who wouldn't like that?
The Cons of Summer School
If your student is required to attend summer school they may think it's a waste of time and may anticipate a bad experience.  Summer classes can be intense because of the required amount of material that needs to be covered in half the time as it is during the regular school year.  Shorter class sessions mean more work may need to be done outside of the classroom including homework and studying.
Students may exhibit burnout because they have just spent an entire year in school and are usually exhausted and look forward to the summer break.  Adding summer school to their summer schedule could leave them completely exhausted.  Summer classes, although very helpful, can cut into a much needed vacation.  If summer school is important to your students' academic success, be sure to build to give some free time before the session of after the session to avoid burnout.
Even though a student may want to take a summer course through their school or a through a college, the selection of classes may be limited.  Therefore planning ahead and knowing what a student's needs are is an important step in the summer school process. 
As you can see, summer school classes do not appeal to everyone.  If the traditional summer school experience is not what your student needs, seek out camps, or enrichment programs to keep your student engaged and avoid summer brain drain.  Your student may be surprised how much he or she enjoys the opportunity to expand his or her knowledge and gain personal and social experience as well.
Do you have any suggestions or further information about summer classes?
Author: Pam Crum., Lead Teacher at A Grade Ahead