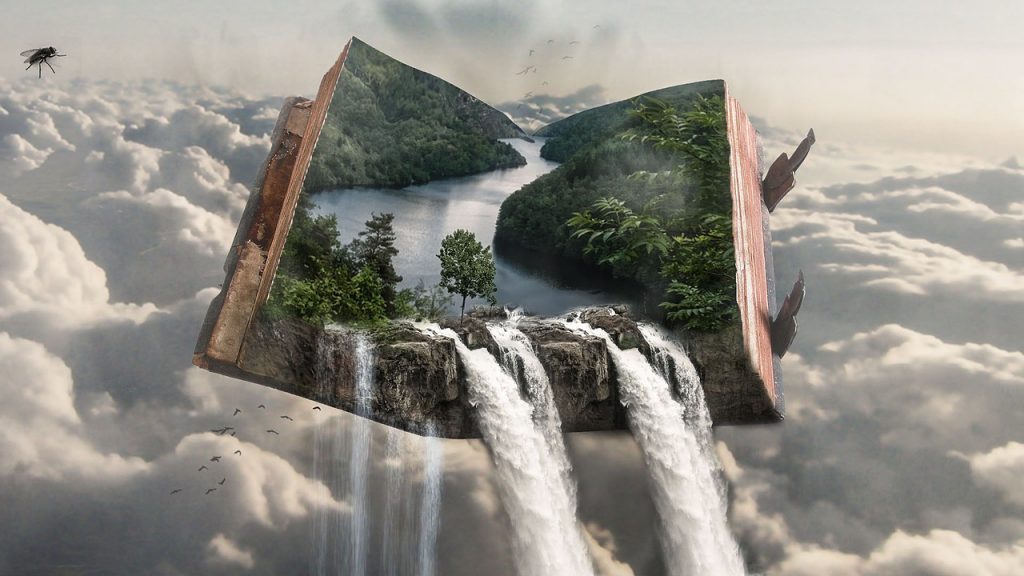 Summer break is exciting for students it's time for them to relax and do other enjoyable activities. Summer is also a great time to get your student reading.  Studies have shown that reading over the summer will prevent learning loss and can create lifelong readers. Whether it's fiction, non-fiction, or pure entertainment, keeping your student engaged over the summer can only benefit them when it's time for the new school year. Check out our favorite summer reads for 2017. Summer Reading Recommendations for Students.
Summer Reading List for Kids
Books for Young Readers
This book introduces forest animal families, such as rabbits, deer, bears, and tiny mice.  They are all becoming very, very tired.  As Great Big Bear declares, "it must be time for bed!" Little Bear has a different idea.  He's not sleepy; he's wide awake.  The pages are beautifully colored, and the author, Chris Haughton, has written a soothing bedtime read that is wonderful for both children and parents.
The Infamous Ratsos: written by Kara LaReau and Illustrated by Matt Myers
Living in the Big City, the Ratsos brothers are out to prove they are "tough." Louie and Ralphie are determined to be like their father, Big Lou, but in the process, they unexpectedly do good deeds. What will Big Lou do when he finds out that the sons have been acting "soft"? This book is humorous and perfect for emerging readers.   (Geisel Honor Book)
Omek and Yelfred are "best frints."  They have known each other since they were little "blobbies."  They play together and sometimes they fight.  Omek "borrows" Yelfred's spaceship without asking, and they have the biggest fight ever!  Will these two "frints" be able to make up? This is an endearing and visually appealing book for beginning readers.
Good Night Owl: written and illustrated by Greg Pizzoli
An unknown sound wards off sleep for Owl.  He desperately tries to find the source of the sound, and hilarity ensues. (Geisel Honor Book)
The Great Pet Escape: written and illustrated by Victoria Jamieson
A second-grade classroom hamster, "GW," is fed up with being in a cage.  Daisy P. Flugelhorn Elementary has no idea what is about to happen – the classroom pets are on the loose!
Books for Middle School Readers
The main character, Luna, has received powerful magic from the witch who saved her when she was an infant.  (Newbery Medal Book)
Interacting with one another and with nature, a boy and his dog learn about science, math and other subjects together.  The book is magnificently illustrated and humorous.
The Secret Keepers: written by Trenton Lee Stewart and illustrated by Diana Sudyka
When 12-year-old Reuben finds a magical watch that has the ability to turn its owner invisible, an amazing adventure begins.
This book is filled with kid-friendly poems that bring with them, unexpected titles and unusual formats.
It's the middle of the Great Depression on Key West, Florida.  Times are tough and there aren't many jobs on the island.  The grown-ups, to fill up time, tell a few tales.  The main character Bean, who cannot be fooled, makes a plan that may have surprising consequences.
When her father leaves town, Raymie Clarke realizes that she must make a plan to get him back.  She enters the Little Miss Central Florida Tire competition so that she can get her picture in the paper in hopes that her father will see her picture when she wins.  There are two other girls, Louisiana Elefante and Beverly Tapinski who try to foil Raymie's plan.  The three form an unlikely friendship that will lead them to help each other find their way in the world.
Books for Older Readers
The jungles of Nepal are home to  Nandu who grows up in an elephant stable. The stable is threatened with being closed, and Nandu tries to convince his father to turn it into a breeding center for elephants.
Annabelle befriends a veteran who has been targeted by the neighborhood bullies. Because of her kindness and compassion, Annabelle defends him in this coming-of-age story .(Newbery Honor Book)
Unexpectedly, Noah is told by his parent that they are moving to East Germany, behind the "Iron Curtain." Once there, his parent say, "Don't call attention to yourself," and "Don't ever talk about serious things indoors." This leaves Eleven-year-old Noah Keller confused.  The book is full of mystery and unique friendships that will leave the reader wanting more.
The year is 1242 France where travelers talk about the adventures of three children: William, Jeanne, and Jacob along with their dog, Gwenforte, who has been recently brought back from the dead. (Newbery Honor Book)
This is a lively book about the The Lowriders journey to the center of the earth.  The purpose of this trip is to recover their beloved cat, Genie.  The book is beautifully illustrated and fun to read.  (Belpré Illustrator Medal Book)
Through our imagination, books can take us to places we have never been before. Encouraging summer reading is a great way for your student to explore without ever leaving home.
Which book will inspire your child most from our Ultimate Summer Reading List for 2017?
Author: Pam Crum., Lead Teacher at A Grade Ahead