A writing prompt is a springboard (pun intended), but each writer uses that springboard differently: performing or responding with their own uniqueness. This article helps walk students through brainstorming for a Spring writing prompt without losing their individualism.
Brainstorming for a Spring Writing Prompt
The Prompt: After a lengthy winter, we all long for the newness Spring brings. When we think of Spring, we think of flowers in bloom, the smell of fresh cut grass, birds singing, and new beginnings. A new beginning is different for everyone: starting a new grade in school, a new sport season, or almost any kind of change. Write about a time when you experienced a new beginning.
Use the steps below to respond to this prompt.
Step 1:  Analyze the Prompt and Brainstorm.
Take the prompt and break it down into questions (who, what, and how is a good start). Use the answers to the questions to come up with ideas.
Here are some example questions: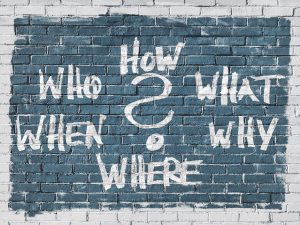 What new beginnings have you experienced?
What new beginnings are happening in your life now?
Who or what was involved?
Step 2:  Narrow your focus.
After picking a new beginning, ask more specific questions.
How did the experience start?
What happened in the middle?
How did the new beginning end? (Did the experience literally end, or did you learn a lesson from it that changed how you felt?)
What emotions did you feel at each stage of the experience?
Did the new beginning start because something else ended? Is that important to the new beginning, your feelings, or what you learned from it?
Prepare an outline or diagram to organize these thoughts. Or make a list or a couple of lists – whatever works for you.
Step 3: Write.
You're ready to go! Write your story or your essay. Make sure to include a beginning, middle, and end for your topic. And make it unique to you.
After your students have given the writing prompt a try, we would love to see how they did!  Post it in the comments section, or tell us about it.
Author: Pam Crum, Lead Teacher at A Grade Ahead