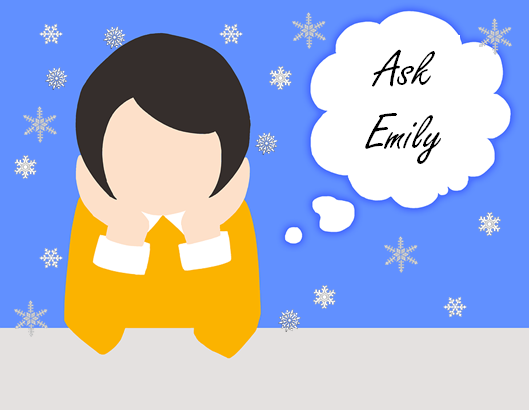 It's hard to deny the excitement of the first snow day of the year. Of course, you can bet that nearly every child will be thrilled when he or she gets the call, but I have known many parents to be equally excited. However, along with the excitement can come great hassle – especially for working parents – when it comes to making child care and transportation arrangements. And this hassle can even extend to stay-at-home parents, once the snow days start piling up and their appeal starts to dwindle.
In hopes of helping you through whatever phase of snow days you find yourself in, and whether you are a working or stay-at-home parent, I have compiled the following list. Enjoy!
Snow Day Savvy: Things to do with Your Child on a Snow Day
Working Parents in Need of Child Care:
Plan Ahead! It can be difficult as a busy parent to think ahead to the snowy days of winter when it is, say, sunny and 75°, but you will thank yourself when you get an early-morning phone call alerting you to your child's snow day. Find a trusted neighbor, friend, or even family member that will be willing and able to help you with child care on snow days should the need arise. If you have a reliable, older babysitter who does not have to schedule around school hours, start by asking there!
Research drop-in Child Care Centers. Some child care centers offer drop-in care. These are great options for parents who do not need regular child care. Reserve a time (As soon as immediately for some centers!), and pay by the hour. A simple Google search yielded several options in my area!
Get Friendly with your Neighbors! If you live in a neighborhood with many families – especially those with children close in age to your own – think about starting a rotating child care schedule for unexpected schools closings. Of course, this only works if the households have stay-at-home parents, but it is worth looking into, and if successful, the reward is twofold: the parents who are not on the rotation for the day get a nice break, and the children get the benefit of socialization and play on a day that may have otherwise been spent in front of the television!
Trust Your Elders. If you have responsible, older children, consider letting them stay at home. With the communication technology available to us in this day and age, it can be relatively simple to check in on a regular basis, and your teen might get a confidence boost from the trust you are placing in him or her. Parent Bonus Idea: Leave a list of small chores that you would like your child to complete before you get home! Hey! Who said snow days have to be all lazy?
Stay-At-Home Parents in Need of Snow Day Activity Ideas:
Introduce your Child to the Great Outdoors! If it's not too cold and icy, a simple Pinterest search can give you hundreds of outdoor play ideas for your children – no matter what their ages. One of my favorites? Snow paint. The simplicity of this activity cannot be beat (a bonus for you), and the entertainment is sure to last…for a while anyway. What can I say? Children can be fickle beings. I have been known to spend longer getting the child ready for the snow than they were willing to play in
Remember that the Indoors are Great, too. For reasons mentioned above, you might decide that braving the outdoors on a snow day just isn't for you. And that's fine! Once again, it's Pinterest to the rescue with countless ideas of things to do even if you aren't stepping foot outside on a cold winter's day. One activity I really like is making homemade snow slime. Even I am not immune to the draw of the sticky stuff, and the recipe could not be simpler! Bonus: If you like this activity, you are in luck. There are countless slime recipes available for any season or holiday you can think of – making this a reliable year-round option!
Sneak in the School Day. Having a snow day does not mean you have to abandon learning altogether! In fact, there are many ways to still have fun on a snow day while learning at the same time (And without your child fully realizing it!). In addition to signing up for an after-school enrichment program which would allow your student to continue to learn all-year round (In many cases, even on snow days!), see the list below for snow day activities that can help your child focus on certain subjects.
Math:
Reading:
For reading on a snowy day, I recommend taking a visit to your local library or browsing Amazon and picking out some age-appropriate books for your child that have a winter theme. To keep the books even more exciting, stow them away until a snow day (or snowy weekend) so that they seem new and exciting to your child, rather than the same books he or she sees every day.
Writing:
Science:
Phew! There you have it!  However, trust me when I say that I have only touched the very tip of the ice berg in terms of possibilities for you and your child on snow days. Armed with the power of Google and Pinterest, I hope that all of this year's winter days are enjoyable for you and your child!
What do you think? Do you have go-to tips for snow days? Have you tried any of the suggestions on the list? Let us hear from you in the comments!
Author: Emily Karth, Writer and Teacher at A Grade Ahead.