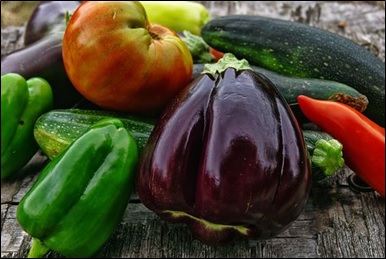 With summer finally in sight, many parents may be scrambling to think of ways to keep kids learning during those long months where they are free of school. Luckily, the lovely weather associated with this time of year provides many opportunities for continuing education outside the home! And with so much focus currently being placed on nutrition and locally-sourced food, why not use this as a season to explore the facts behind the food you eat?
Food for Thought:
Tasty and Educational Food Outings for Kids
The Farmer's Market
Your local farmer's market is an excellent place for children to learn about food. Most booths will tell a little about where the food comes from and the beliefs of that vendor or farmer, and most vendors are happy to speak with you about their products and processes. Not only that, but your farmer's market is a great place to stock up on the freshest, most in-season foods on any given week!
Farm Tour
A quick Google search will provide you with a variety of options for touring local farms. Farms are a great place to teach your children about where food comes from, and how it gets from a farm to their plates. If you're lucky, you might even have a dairy farm nearby that also churns out (Pun most definitely intended!) that most favorite of summertime treats: ice cream!
Cooking Classes
Many cities offer different cooking classes for kids year-round, but oftentimes summer is a time where camps are offered for a short amount of time. See what is available in your area, and if your child has a knack for cooking, why not let him try his hand at becoming a chef?
These classes will almost certainly not only teach safe and tasty cooking techniques, but will also probably discuss nutrition, ingredients, and sourcing.
Don't have a class where you live? Why not teach a weekly cooking lesson right from your own kitchen? Let your child pick a meal, make an ingredient list, and help you with the shopping. Then, work together to create a yummy meal for the whole family! For an extra challenge, have your child think of meals that can be made with either locally-sourced or in-season ingredients.
Grocery Store
Maybe you don't have a farmer's market or farm nearby, or maybe you feel your children are still too young to reap the full benefits of such excursions. No worries! Even a trip to your grocery store can be beneficial.
I have great memories of shopping with my mom, where she would point out all of the different fruits and vegetables in the produce section and talk about what they were called and where they came from. This made food familiar to me, and I was much more willing to try it! The same might go for your children, or perhaps you can make a game of it. Let each child pick a new food to try each week, and spend a little time researching recipes that can be made from it.
In addition, many stores have recently begun labeling food that is either organic or comes from local sources. Have your children look for these stickers if you plan to buy food meeting these criteria. Then, maybe later you can read about those sources together!
Your Own Backyard
It's true! You don't have to wander far in order to teach your children about food. Planting a garden (even of the smallest size!) can be a great lesson in the hard work and effort that goes into producing food.
Let your children help you pick what to plant, and let them be – fully or even just partially – in charge of maintenance. They will most certainly end the summer with a newfound appreciation of farmers and all they do to provide the food that makes the world go 'round.
What do you think? Is food a topic of interest in your home, or do you have a budding chef on your hands? Have you tried any of these ideas? What were the results? We would love to hear from you in the comments!
Author: Emily Karth, Writer and Teacher at A Grade Ahead