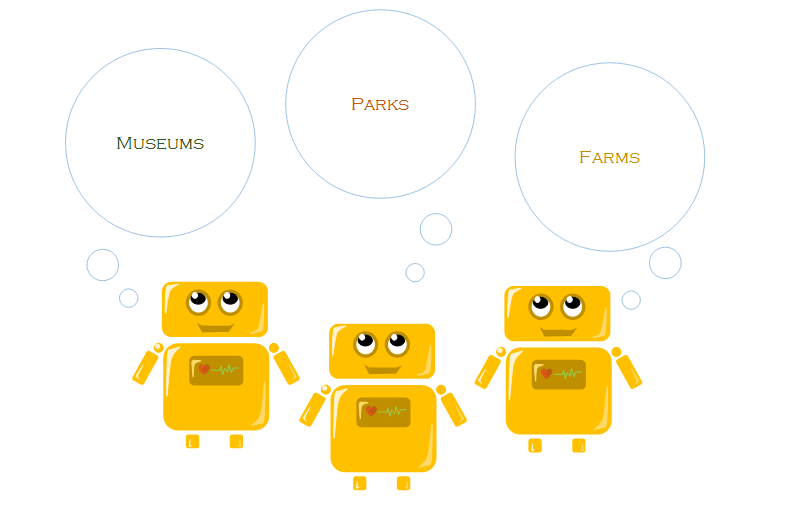 Family vacations can be a great experience for children and adults. Whether you're going on a two week journey across the country, or spending quality time at home with the kids, vacations are the perfect time to bond with your family and plan all-day activities. Vacations, just like any experience, can be educational for everyone.
Here are 3 tips to make your vacation, or staycation, an educational experience for every member of your family.
How to Make Family Vacations Educational
Don't Focus on Education
The point of a vacation is to relax and get away from everyday humdrum routines for school and work. You want your vacation to be educational, but you always want to make sure that you don't focus too heavily on getting an "education" so that it is fun without being boring. This is because, no matter what experience or journey you go on, you and your family will learn something you didn't know before.
Plan for Fun and Learning
To make a vacation fun without being boring, start with a good plan. Are you going to the beach? Or, are you going to spend a week with relatives? No matter what you decide, do a bit of research on what activities are available in the area you live by or that you'll be visiting. There are lots of educational experiences that can appeal to children and adults such as living history museums, national parks, farms, and manufacturing or food production plants.
Be a successful planner by making sure to check for entry fees, tours, parking, and food and drink policies at the places you would like to visit.
Divvy Up the Responsibilities
It may be a given that family is involved in the vacation, but it's not always a given everyone is included in the planning. For a great educational vacation experience, make sure that everyone is allowed to give his or her opinion, even if you hold the deciding vote. Involving children in the process will give them a sense of ownership and excitement for the process.
Once you have a plan, divvy up the responsibilities. There is a lot to do before you get ready for your trip, particularly the important details such as planning a route by car or train and setting a budget. With a little help, a middle schooler should be comfortable planning a route with interesting stops along the way. For example, if you're traveling from the east to the west coast, there are dozens of national parks, museums, and famous landmarks to check out.
Younger children can be responsible for selecting and preparing simple snacks such as preparing fresh fruit cups or filling reusable water bottles. If you're going on a long trip or to various destinations, you can boost your children's interest and engagement by reading books about the destination or the famous sites you'll visit. 
Perks of an Educational Family Vacation
Although not every family vacation needs to have an educational component, vacations that have some planned learning or enrichment opportunities will help children with some very valuable skills. While children are helping to plan, research, and provide opinions, they are using their decision-making, empathy, and critical thinking skills.
What tips do you have for a fun and educational family vacation?
Author: Nicole Acevedo, Teacher Manager at A Grade Ahead