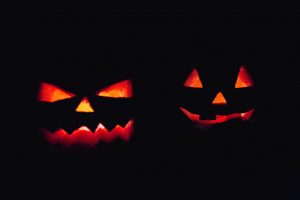 With Halloween just around the corner, it's time to get into the spirit of spooks and ghouls! No matter if your kids are going to be dressing up as princess Spider-men or a heroic space-pirates, you can get their Halloween started off with the best kind of pre-Halloween fun by getting some inspiration from great ghost stories from modern authors.
If your youngsters like the idea of ghosts roaming the streets in the dead of night, or if they prefer a more subtle spectral encounter, then you can fire up their imaginations with any one of these great ghost stories.
There are ghost stories for older kids and ghost stories for younger kids. There are ghost stories for reading around a roaring bonfire and ghost stories for reading under the covers with a flashlight. Whatever level of scariness your kids looking for, there is probably a book just for them on this list.
List of Great Ghost Stories from Modern Authors
For younger students, some great ghost stories from literature to get started with can be found below. You can read these aloud with your spookiest (or funniest) voice and get the kids completely involved in the plot of a spooky story.
Are there any books you recommend to get your spook fix for the season?
Author: Nicole Acevedo, Teacher Manager at A Grade Ahead